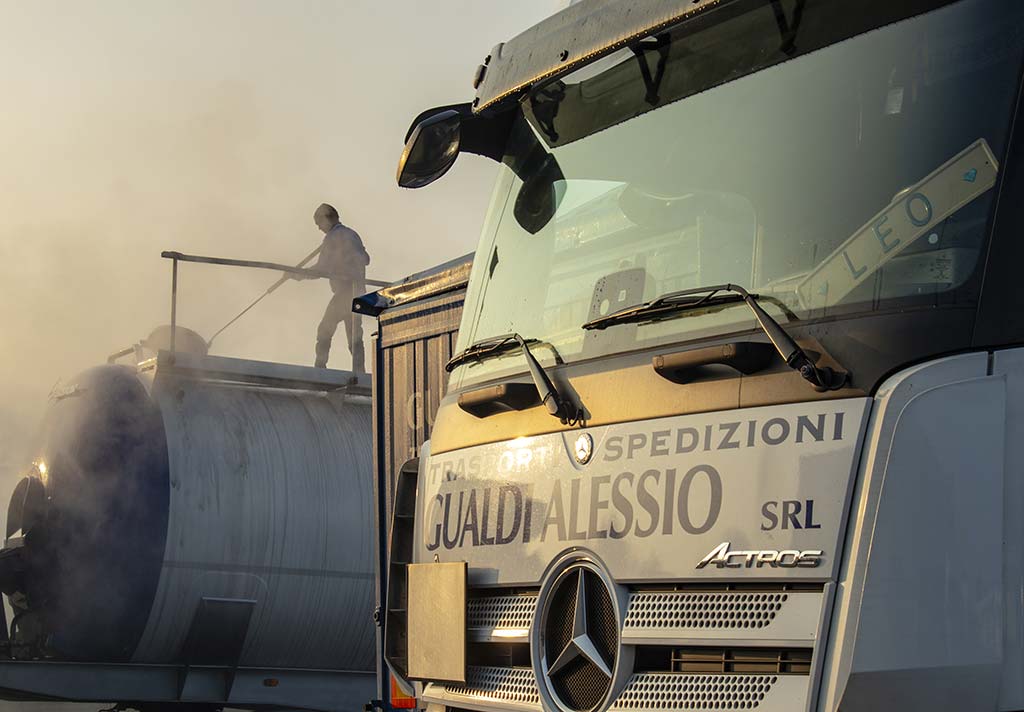 Our Fleet
The fleet
Our modern fleet consists in Tractors, Tippers Silos 60 m³, rear Tippers Trailer from 28 to 60 m³, walking-floor 92 m³ and Side tipper Trailer.
Every vehicle is equipped by weight system and satellite locator, beyond a cellphone and our company logo.
---
48
Tractors

Tractors for semi-trailer, everyone by last generation and EURO 6. They have ADR certification and are driven by qualified driver for transport of dangerous material.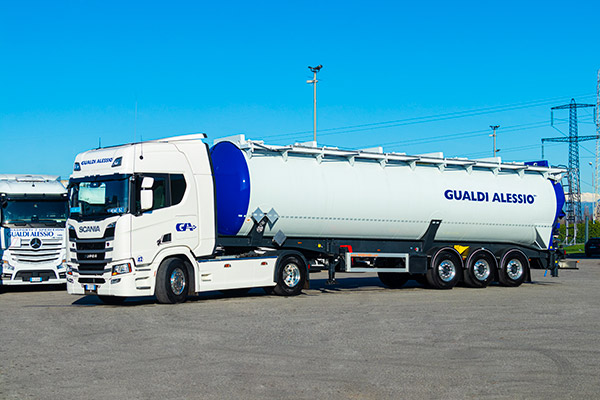 12 Tippers Silos

Tipping Silos 60 m³, ADR certification for dusty waste.
11 Walking Floor

92 m³ Walking Floor, ADR certification for High Volume bulk waste and packaged and bulk goods.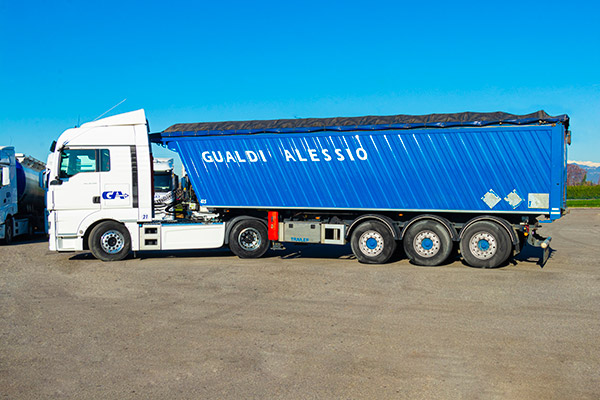 36 Rear Tipper Trailer

Rear Tipper Trailer  from 28m³ to 60 m³, ADR certification for bulk goods and waste.
2 Side Tipper Trailer
Side Tipper Trailer 13.60 mt long, ADR Certification for packaged and bulk goods and waste.